DYD works closely with partners to expand healing centered and culturally relevant resources to support system-impacted youth.
A growing body of evidence shows that youth incarceration does not decrease law-breaking behavior and actually does lasting damage to young people's health and wellbeing. Policy and practice changes, including strengthening community reentry and increasing community-based alternatives to confinement, can reduce youth incarceration while improving youth and safety outcomes.
Credible Messenger Program
Our flagship program is the Credible Messenger demonstration project, supporting detained youth with transformative mentorship and care coordination provided by community-based partners.
Our initial demonstration project is focused on young people detained in Barry J. Nidorf Juvenile Hall and Campus Vernon Kilpatrick, in partnership with the Anti-Recidivism Coalition and Healing Dialogue and Action. Upcoming expansion will bring Credible Messenger mentorship to girls and gender expansive youth in partnership with the Young Women's Freedom Center, as well as youth with developmental disabilities in partnership with a yet to be determined community-based partner.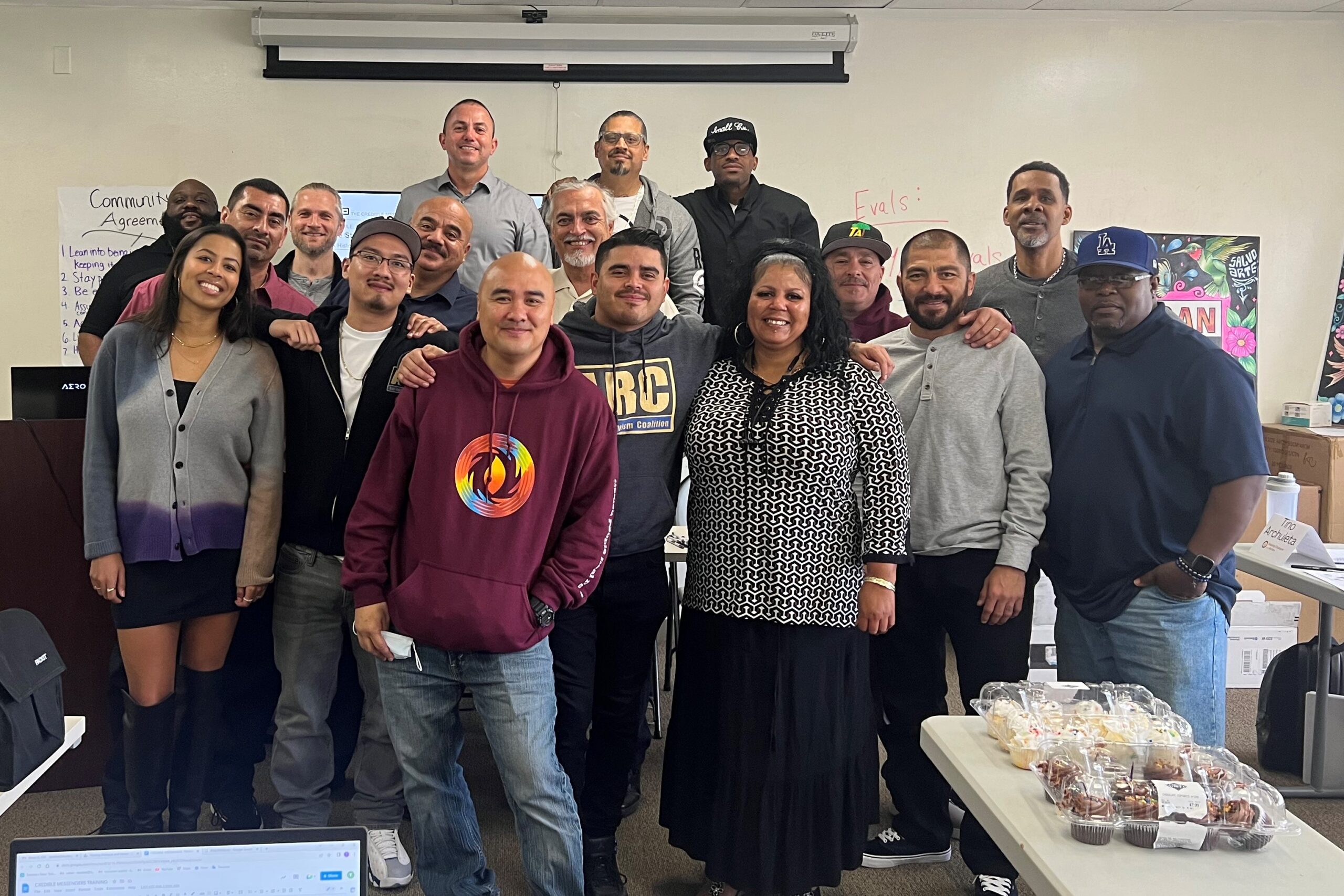 What is a Credible Messenger?
A Credible Messenger is a trusted mentor with personal experience navigating system involvement. Credible Messengers serve as positive, culturally sensitive role models who provide guidance and support to system-involved youth.
What do Credible Messengers do?
Credible Messengers build trusting relationships with system-involved youth to promote positive personal growth and development. They help youth develop life skills and access the resources they need to succeed. This includes helping youth process trauma, develop coping and communication skills, build positive relationships, and plan for the future.
What impact do Credible Messengers have?
Credible Messengers understand the underlying needs and social dynamics that contribute to system involvement and offer mentorship that helps youth feel understood and builds meaningful accountability. This creates a foundation for building trust and rapport, which can help break down barriers to a young person's successful participation in other supportive and rehabilitative services.
Informed by promising practices in violence prevention and restorative practices, guidance from youth and community with lived experience, and lessons learned from other jurisdictions, Credible Messenger mentorship and care coordination has emerged as an opportunity to provide transformative support to young people who may have complex needs and experience high barriers to engagement and success in traditional service-delivery or placement models. Trusted messenger models have long existed in diverse forms, and Los Angeles County is beginning to implement Credible Messenger services within county facilities, similar to the approach in Washington D.C. and New York, where Credible Messengers are systematically integrated into institutions.
The Credible Messenger program employs individuals who share similar life experiences with youth involved in the justice system and/or child welfare system and are trained in developmentally and culturally sensitive strategies for building trust and engagement with youth, providing care-first and restorative de-escalation and crisis intervention, and developing and coordinating holistic care plans as a complement to clinical or court-mandated plans.
Decarceration of Girls and Gender Expansive Youth
In collaboration with the Vera Institute of Justice and other partners, DYD has developed a phased plan to advance the decarceration of girls and gender expansive youth in Los Angeles County in Fall 2023. This plan includes efforts to increase alternatives to detention and incarceration, including demonstration projects for early release, alternative placement, and community-based reentry support as well as building strategic partnerships for policy and practice change.
Click here for more detail.
In 2024, DYD will launch an initial demonstration project for a healing-centered, home-like alternative placement for girls and gender expansive youth called a Safe Healing Center.
Click here to see the phased implementation plan for Safe Healing Centers.
Credible Messenger Expansion
In Fall 2023, DYD is expanding Credible Messenger mentorship to include girls, gender expansive youth, and developmentally disabled youth.
Care Coordination for System-Impacted Youth
DYD is in the process of expanding youth development programming in Los Angeles County's Juvenile Hall and Probation Camps in collaboration with community-based organizations and County partners.
Click here for more information.