Join us at DYD's 2023 Youth Development Summit – an exciting day of youth-justice shared learning, engaging workshops, and more!
We are so excited to share space with you during this year's 2023 Youth Development Summit! Please scroll down to explore the agenda, workshop descriptions and locations, and speaker bios.
Doors Open for Registration and Breakfast
Welcoming Remarks and Opening Performance
Youth Panel and Reflections
Adult Panel and Reflections
Workshops and Resource Fair
1:30PM-2:30PM Youth Track Workshops
1:30PM-4:00PM Healing-Centered Workshops
1:30PM-4:00PM Resource Fair
3:00PM-4:00PM DYD Co-Facilitated Workshops
Graphic Design for Youth Development
Blake Newton
Unleash your creativity by joining this workshop! Tailored for young individuals passionate about design, this hands-on session explores the exciting world of graphic design as a powerful tool for personal expression, skill development, and positive youth impact. Dive into the fundamentals of graphic design, exploring key principles, elements, and tools. Learn how design can be a medium for self-expression and effective communication. Discover the art of visual storytelling and how graphic design can convey powerful messages. Explore techniques to communicate ideas, emotions, and narratives through compelling visual elements. Whether you're a beginner or looking to enhance your design prowess, this session provides a supportive and creative environment for young individuals to explore the transformative potential of graphic design in personal and professional growth. 
1:30pm-2:30PM
Session A: 1:30pm-1:55pm
Session B: 2:05pm-2:30pm
Youth Job Prep: Resume and Interviewing Skills
LA County Department of Economic Opportunity
Equip yourself for success by joining this workshop, focusing on honing essential resume and interviewing skills. Tailored for young individuals entering the workforce, this interactive session provides valuable insights and practical techniques to help you stand out and confidently navigate the job application process. Learn the art of creating a standout resume that effectively showcases your skills, experiences, and achievements. Understand the importance of tailoring your resume for different job opportunities. Explore proven strategies for successful interviews, from mastering common interview questions to developing effective communication and presentation skills. Gain confidence in articulating your strengths and experiences. Engage in hands-on mock interviews to practice and refine your interviewing skills. Receive constructive feedback and tips for improvement from experienced facilitators. Join us to unlock the keys to a successful job search and make a lasting impression on potential employers. 
1:30pm-2:30PM
Session A: 1:30pm-1:55pm
Session B: 2:05pm-2:30pm
Substance Abuse Prevention and Reinvestment
Los Angeles County Department of Public Health and Office of Cannabis Management
Empower yourself with knowledge and discover the impact of tax dollars on your community. This informative workshop delves into critical topics, providing insights into the effects of public funds on community well-being. Gain a comprehensive understanding of current substance trends, including Fentanyl, Cannabis, Vapes, and Edibles. Explore the implications of these substances on public health and community dynamics. Discover the power of your voice in influencing public policies related to substance use. Understand how tax dollars play a crucial role in shaping community initiatives and public health programs. Engage in open and interactive discussions with experts in the field. Share your perspectives, ask questions, and collaborate with fellow participants to promote a better understanding of community needs. 
1:30pm-2:30PM
Session A: 1:30pm-1:55pm
Session B: 2:05pm-2:30pm
Teen Dating Violence and Breaking Cycles of Violence
WomenShelter of Long Beach
Empower yourself and others to break the cycles of teen dating violence by joining this workshop. It addresses the critical issue of dating violence among teens, providing valuable insights, resources, and strategies for fostering healthy relationships. Delve into the dynamics and signs of teen dating violence. Learn how to recognize and address the various forms of abuse, both physical and emotional, within the context of adolescent relationships. Explore the essential components of a healthy relationship and how to cultivate mutual respect, communication, and empathy. Gain practical tools to establish and maintain positive connections. This workshop aims to empower participants with the knowledge and tools to recognize, prevent, and address teen dating violence. By fostering awareness and promoting healthy relationship dynamics, we can collectively work towards breaking the cycles of violence and creating a safer, more respectful environment for teenagers. Join us in this important conversation to make a positive impact on the lives of young individuals and contribute to building a culture of healthy relationships. 
1:30pm-2:30PM
Session A: 1:30pm-1:55pm
Session B: 2:05pm-2:30pm
Music Production and Podcasting
Building Beats
Dive into the world of sound creation and storytelling! Whether you're an aspiring musician, podcaster, or simply curious about the art of audio, this hands-on session offers an immersive experience in the realms of music production and podcast creation. Unlock the secrets of music production, from crafting beats to arranging melodies. Learn the basics of software, recording techniques, and the creative process behind producing your own music. Explore the exciting world of podcasting, covering everything from content planning to recording and editing. Discover the art of engaging storytelling and how to create a compelling narrative for your podcast. Get hands-on experience with music production software and podcasting tools. Participants will have the opportunity to experiment with creating their own beats and recording podcast segments. 
1:30pm-2:30PM
Session A: 1:30pm-1:55pm
Session B: 2:05pm-2:30pm
The Noble Path: A Youth Workshop on Cultural Rites of Passage and Empowerment
National Compadres Network
Join us for "The Noble Journey," a dynamic workshop for youth inspired by the "El Joven Noble" program, focusing on rites of passage and healing. This engaging session empowers participants to explore and embrace their cultural identity and find their 'Sacred Purpose.' Through mentorship, community building, guidance, and critical life skills development, we guide young individuals to navigate their unique paths with resilience and become leaders rooted in their Culture and values. Engage in activities that encourage self-reflection and exploration of personal identity. Discover how cultural rites of passage can be a compass for navigating the journey from youth to adulthood. 
1:30pm-2:30PM
Session A: 1:30pm-1:55pm
Session B: 2:05pm-2:30pm
Healing-Centered Workshops
Liberatory and Healing Practices
Boundless Freedom
In this empowering session, participants will explore and engage in practices that promote liberation, resilience, and well-being in our bodies. Delve into the concept of liberation and its connection to personal and collective healing. Explore how breaking free from oppressive narratives can pave the way for growth, empowerment, and holistic well-being. Engage in introspective exercises designed to foster self-awareness and resilience. Discover how the power of self-reflection can be a catalyst for personal growth and healing. Explore practices that emphasize the importance of community and collective healing. Understand how fostering a sense of belonging and support contributes to the well-being of individuals and the community at large. 
1:30pm-4:00PM
Session A: 1:40pm-2:40pm
Session B: 3:00pm-4:00pm
Curate: Self-Care and Healing Through Holistic Methods & Traditions
Mujeres de Maiz
This workshop will focus on deconstructing the structures and institutions that are barriers to health and wellness in communities as well as seeking alternative wellness methods including herbalism and other ways of knowing and healing. The workshop will introduce natural and holistic healing methods, plants and traditions and bring forth the experiential knowledge that the participants in the circle have including family and home recipes, and remedios. Immerse yourself in a variety of holistic wellness practices, ranging from mindfulness and meditation to herbal remedies and energy healing. Learn how these traditions contribute to overall well-being. Explore the richness of cultural traditions that prioritize holistic healing. Discover the time-tested practices that have nurtured mind-body harmony across diverse communities. Recognize the power of collective healing as we explore how holistic practices can strengthen community bonds and contribute to a culture of shared well-being. 
1:30pm-4:00PM
Session A: 1:40pm-2:40pm
Session B: 3:00pm-4:00pm
Collective and Cultural Healing
Returning Home
Embark on a journey of collective and cultural healing as we delve into the profound art of cleansing rituals. Participants will explore the transformative power of sacred traditions to restore balance, harmony, and well-being. This workshop is a celebration of diverse cultural cleansing practices, with a focus on the purifying qualities of sage and other sacred herbs. Participants will engage in hands-on experiences, gaining insights into the historical, spiritual, and healing aspects of these rituals. Explore the symbolism and healing properties of sage and other cleansing herbs. Understand how these natural elements have been revered for centuries in promoting spiritual and emotional well-being. 
1:30pm-4:00PM
Session A: 1:40pm-2:40pm
Session B: 3:00pm-4:00pm
Practices to Regenerate the Environment Within and Around You
Green Arrow Co-Lab
This workshop will lead participants in exercises to grow mindfulness towards the environment that surrounds us. In this immersive workshop, participants will explore sustainable practices that go beyond traditional eco-conscious efforts, delving into the realm of personal and community well-being. Discover how your personal choices and mindset can positively impact the environment, creating a ripple effect that extends to your community and beyond. 
Donald Blake Collins
Unleash the power of creative expression in the pursuit of social change with our workshop and join this workshop to learn more about where art and activism converge, empowering participants to use their voices and artistic talents to make a difference. In this hands-on workshop, you'll dive into the world of zine-making—an accessible and impactful medium for self-expression and advocacy. Led by experienced artivists, you'll explore the intersection of art and activism, learning how to transform your thoughts, beliefs, and passions into compelling visual narratives. The workshop facilitator will provide a glimpse into the connection between zines and LGBTQ+ activist history. Come and create your own zines for yourself or to share with your loved ones. 
Trauma-Informed Care and Mindfulness
Justice for My Sister, Department of Arts and Culture
Join this workshop to learn more about trauma-informed, healing–centered art activation, where participants will engage in improvisation and writing to explore liberation through imagination. Understand the foundations of trauma-informed care, exploring how mindfulness and art can play pivotal roles in creating environments that prioritize safety, trust, and empowerment. Recognize the empowering potential of creative expression in navigating the healing process. Discover how art activation can be a tool for reclaiming agency and fostering a sense of control. This workshop serves as an opportunity to embark on a healing-centered journey, blending trauma-informed care, mindfulness, and the therapeutic qualities of art. 
Storytelling & Narrative Strategy with "A Million Dollar Cage" Discussion
Kent Mendoza, Represent Justice
Embark on a storytelling journey that transcends boundaries and ignites strategic thinking! This workshop is a dynamic exploration of the intersection between narrative strategy and the compelling story told within "A Million Dollar Cage." Delve into the fundamentals of storytelling, exploring the elements that captivate audiences and convey impactful messages. Learn how to craft narratives that resonate and inspire. Understand the role of narrative in shaping perceptions and driving strategic initiatives. Explore how effective storytelling can be harnessed to convey complex ideas and influence decision-making. Participate in interactive exercises designed to enhance your storytelling skills. Discover the power of narrative strategy in communicating values, fostering engagement, and achieving organizational goals. 
DYD Co-Facilitated Workshops
Restorative Justice and Practices
California Conference for Equality and Justice, Centinela Youth Services
Discover the transformative power of restorative justice with our workshop on "Restorative Justice and Practices." This session invites participants to explore a holistic approach to conflict resolution, fostering healing, accountability, and community building. Delve into the principles and philosophy of restorative justice, gaining insights into its roots, principles, and applications. Explore how it differs from traditional punitive approaches to conflict. Learn how restorative practices contribute to the creation of supportive and empathetic communities. Explore the role of communication, empathy, and shared responsibility in community building. Explore the concept of accountability within a restorative framework. Discover how holding individuals accountable can be a transformative process that promotes growth and positive change. Join this workshop to gain valuable insights and practical tools for cultivating a more just, compassionate, and interconnected community. Whether you are a practitioner, educator, young person, or community member, this session offers a profound exploration of restorative justice principles and their potential for positive social impact. 
Deepening Collective Knowledge on Youth Development
Department of Youth Development, Youth Empowerment and Support Team Community Action Network, Los Angeles County Office of Education
Join us for an interactive and informative workshop aimed at deepening our collective knowledge on youth development. This workshop is designed to bring together educators, youth advocates, and community members to explore effective strategies, challenges, and innovative approaches to advancing youth development and empower young people.
Credible Messengers for Transformative Mentorship
Department of Youth Development, Anti-Recidivism Coalition, Healing Dialogue and Action
This workshop explores the Department of Youth Development's Credible Messenger Program. Credible Messengers are individuals who bring authenticity, lived experiences, and a genuine connection to the communities they serve. These messengers are often seen as trustworthy figures, having overcome personal challenges and adversity, and are uniquely positioned to inspire and guide others facing similar journeys. Learn more about how Credible Messengers utilize transformative mentorship to foster meaningful relationships, promote positive change, and empower young people to navigate life's challenges. Explore how the model underscores the transformative power of shared experiences and the importance of representation in support and mentorship roles. 
Youth Development Networks
Department of Youth Development, Youth Development Network Regional Task Force Leaders
Join us for an interactive and collaborative workshop that is designed for educators, youth advocates, and community leaders. This workshop focuses on creating robust networks to enhance the support, resources, and opportunities available for the holistic development of young people in LA County. Explore effective strategies for building and sustaining youth development networks. Discuss the importance of collaboration and information-sharing to create a connected ecosystem. Learn more about the role of community engagement in fostering youth development networks. Learn how collaborative efforts within communities can amplify the impact of youth-focused initiatives. Emphasize the importance of placing youth at the center of network development. Explore methods to involve young individuals in decision-making processes, ensuring that networks are responsive to their needs. 
Interactive Art Activities
Write Girl
Stop by the interactive vision board to share your insight and reflections on youth justice and youth advocacy. Engage in a collaborative vision-setting exercise centered around youth justice. The vision board serves as a collective opportunity for attendees to amplify their voices, connect with a community of changemakers, and actively contribute to the dialogue around youth justice. Leave inspired, equipped, and ready to make a positive difference in the pursuit of a more care-centered society. 
Returning Home
Step into a sacred space of communal healing and remembrance in the Collective Healing Altar. Returning Home invites participants to co-create a symbolic altar that serves as a focal point for shared intentions, healing energy, and collective well-being. Learn about rituals that can be performed individually or as a group to promote healing and unity. The Altar invites participants to contribute their intentions, energy, and creativity to a shared space dedicated to healing and well-being and to honor those in our lives who have passed. Leave with a sense of connection and inspiration to continue fostering collective healing in our community. 
Botanica de Barrio Mobile Cart
Mujeres de Maiz
Stop by the mobile cart to be re-energized with a plethora of self-care methods. The mobile cart serves as a hands-on experience designed to empower participants to create their own personalized self-care products, such as relaxation tea blends or herb collections. Leave this mobile cart feeling rejuvenated and equipped with tools and practices to nourish your mind, body, and spirit whenever and wherever you need it. Rediscover the joy of self-care and make it an integral part of your daily journey towards wellness.
Dr. David C. Turner III, Co-MC
Dr. David C. Turner III is an Assistant Professor of Black Life and Racial Justice in the Department of Social Welfare at the Luskin School of Public Affairs at UCLA. As an activist scholar from Inglewood, California, his research broadly focuses on social movements, political identity, and resistance to the prison regime. 
K'alee Matthews, Co-MC
Ka'lee Matthews is a community and youth advocate who loves working with anyone who wants to give back to help youth like her. 
Damian D. GreyHawk Manciocchi

, Land Acknowledgement
Damian D. GreyHawk Manciocchi is Tataviam Patzkunga Passenga Fernandeno from the San Fernando Valley. He is adopted A'aninin (White Clay People) Fort Belknap Montana. He works as a Spiritual Advisor/ Leader and is a Water Pourer, Sundancer, and Firekeeper. He is here to help the People and Society in the best way he knows.
David J. Carroll, Director of DYD
David J. Carroll is the Director of the Los Angeles County Department of Youth Development. David brings 15 years of experience in youth development through his work with community-based organizations in LA County and across the USA. He holds a deep personal commitment to creating opportunities for youth to thrive, having benefitted from such opportunities himself.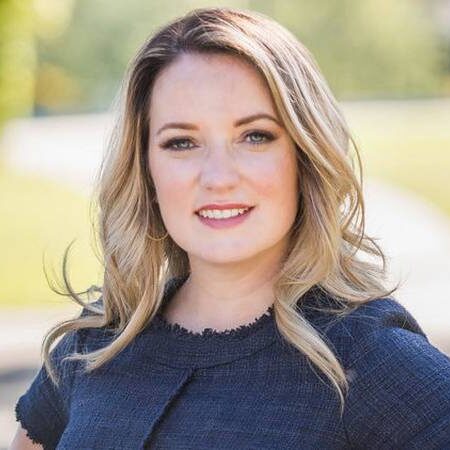 Supervisor Lindsey P. Horvath
Supervisor Horvath represents the Third Supervisorial District of LA County. Her commitment to serving others was shaped by her family and faith, which instilled in her a strong work ethic and made her a tireless advocate in addressing the complex problems facing Angelenos throughout LA County.
Supervisor Holly Mitchell
Supervisor Mitchell represents the Second Supervisorial District of LA County. As the daughter of parents who were public servants and a third-generation Angeleno, Mitchell leads with a deep understanding of the vital safety net LA County provides to millions of families and is committed to ensuring that all residents can thrive.
Ronnie Villeda, Spoken Word Poet
Ronnie Villeda is the Executive Director and Co-Founder of Hoops4Justice. He was appointed by the State of CA Attorney General Becerra as Co-chair of Racial and Identity Profiling Act (RIPA) Advisory Board.
Danny Murrillo, Keynote Speaker
Danny Murrillo is the co-founder and associate director of Underground Scholars at the University of California, Berkeley. He is the author of "The Possibility Report: From Prison to College Degrees in California," and has appeared in GQ Magazine, La Opinion, NPR, The Appeal Podcast, Univision, and 60 Minutes with Oprah.
Danielle Butler Vappie, Closing Remarks
Danielle Butler Vappie, Esq. is the Chief Deputy of the Los Angeles County Department of Youth Development. Prior to her role at DYD, Danielle served as the Interim Executive Director of the Los Angeles County Sheriff's Civilian Oversight Commission. 
Angela Yang, Spoken Word Poet and Youth Panelist
As the Distinguished Young Woman for Los Angeles County, Angela Yang is immensely devoted to LA and its BIPOC, low-income, and at-risk youth. Whether indulging in poetic activism efforts or coordinating at-risk youth listening sessions, the nucleus of Angela's advocacy is community and communication. 
Alina Mauga-Aoatoa, Youth Panelist
Alina Mauga-Aoatoa is proud to be Latina, Polynesian, and of Native American (Paiute) descent. She is a peer navigator and peer leader for InsideOUT Writers through the California Justice Leaders Program serving system-impacted and at-risk youth and young adults. Her goal is to help create a future of freedom for youth that fosters healing, growth, renewal, and unity.
Jazzaniah Augustus, Youth Panelist
Jaazaniah Augustus is a recent high school graduate pursuing a degree in Radiologic Technology and trying to live life day by day. Jazzaniah works with Soledad Enrichment Action, an organization dedicated to enhancing the ability of youth to reach their full potential through a holistic and multidisciplinary approach.
Kahlila Williams, Youth Panelist
Kahlila Williams is a third-year student at UCLA who advocates for Black and system-impacted youth. As a former foster youth, she has been fighting to empower foster youth to use their identities, stories, and experiences to create change through her work with Twinspire. After graduating from UCLA, she plans to continue her community organizing and become an educator. 
Zacarías Bernal, Youth Panelist
Zacarías Bernal is a recent graduate of UC Santa Barbara with a BA in Chicanx Studies and current Cultural Arts Program Assistant with Tía Chucha's Centro Cultural where the mission is to transform community in the Northeast San Fernando Valley and beyond through ancestral knowledge, the arts, literacy, and creative engagement.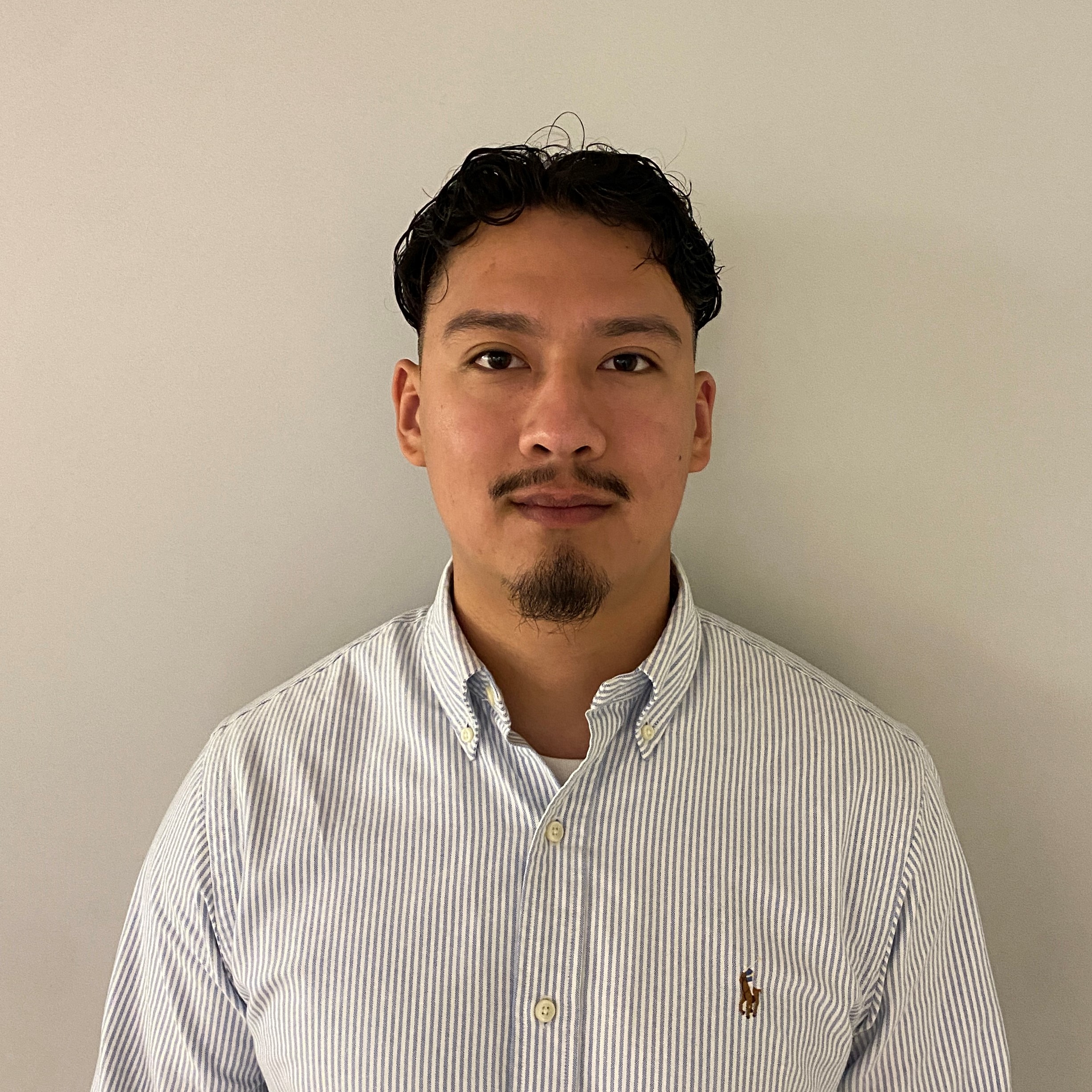 Ezekiel Nishiyama

, Youth Panel Moderator
At 15 years old Ezekiel Nishiyama found himself on the wrong path in life surrounded by bad influences. After serving 4 years in California's Department of Juvenile Justice, he came home and began volunteering and advocating within Los Angeles around Juvenile Justice issues. Through his re-entry journey and while being an advocate for his community and peers, he found himself falling in love with the work of giving back.
Lupita Carballo, Youth Panel Moderator
Growing up, Lupita Carballo got used to hearing police sirens and helicopters and seeing the police wait outside her school to hand out truancy tickets to kids running late. Then she joined the Youth Justice Coalition's FREE LA High School and realized the power of organizing. Now she organizes youth to fight police violence and the unjust laws targeting their community. 
Abigail Richards, Adult Panelist
Through witnessing the realities of political corruption, poor governance, and human rights violations, Abigail Richards is fueled to make sustainable and transformational change to address systemic oppression. Abigail serves as Co-Executive Director of Young Women's Freedom, working across YWFC to ensure grant deliverables and developing systems to measure long-term impact.
Lisa Salazar, Adult Panelist
Lisa Salazar serves as Executive Director of the LA City Youth Development Department. Prior to her role with the Mayor, she was Acting Chief for the City of Los Angeles for over 14 years. Salazar received her B.S. from St. Mary's College and an Executive Master of Leadership from the University of Southern California.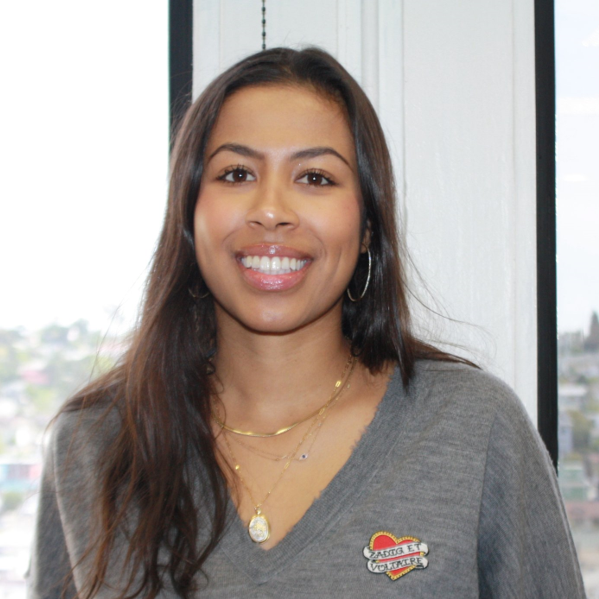 Olivia Shields, Adult Panelist
Olivia Shields is an advocate for juvenile justice transformation, working alongside leaders in the Los Angeles Youth Uprising coalition to support the transition of the youth justice system away from the Probation Department. Her work centers around implementing the vision of Youth Justice Reimagined, which includes uplifting youth development, decreasing youth contact with the justice system, and providing youth with effective services. 
La'Toya Cooper, Adult Panelist
La'Toya Cooper is a vibrant young leader who lends her voice on the Los Angeles County Youth Commission. She hopes to inspire other youth who have been impacted by the foster care system and is excited to bring her ideas and insight. She has a genuine enthusiasm and represents youth and the Second District well.
Tshaka Barrows, Adult Panelist
Tshaka Barrows is a member of the Executive Leadership Team with the W. Haywood Burns Institute. His work has established community-based interventions that have reduced racial and ethnic disparities and increased positive life outcomes for youth involved in criminal justice systems. He is proud to have worked with and supported so many community leaders committed to 'Stopping the Rail to Jail'.
Jacob Jackson, Adult Panel Moderator
Jacob Jackson is an organizer for the Youth Justice Coalition in Los Angeles. He has worked on various campaigns, including 'College Prep, Not Prison Prep,' 'LA for Youth' and 'Stop Police Violence.' 
Mainor Xuncax, Adult Panel Moderator
Mainor Xuncax is a youth policy advocate who has been active with other youth working on getting Brown/Black youth out of the system. He is formerly incarcerated and focused on achieving his goals. Mainor is a proud member of the Arts for Healing and Justice Network and works on informing his community about the juvenile justice system and connecting folks to the resources they need.